As a member you have the chance to be involved in a little bit of history, as a club we are unifying owners of Lambretta Choppers, We encourage members to meet up when they can at events during the year,  for the last few years we have an organised a rideout of Lambretta Choppers after the Custom show into Ryde, which is a remarkable sight, especially down Ryde high street where we usually have to stop several times for people who want to take pictures, check out our Youtube Channel, "Lambretta Chopper Owners Club" our members do attend other events during the year and we encourage members to join up when possible, if any of the club admins attend the rallies seek them out and they will insure you are introduced to other members that may be attending the event.  members do attend other rallies, to include the usual national scooter rallies and local events that we attend, the LCOC are also an affiliated club of the Lambretta Club of Great Britain, and we encourage our members who have membership of LCGB to sign on at events on behalf of the LCOC.
In 2013 we saw a resurgence of the Lambretta chopper, and we believe this is partly due to the influence of the LCOC we intend to gain as much exposure through whatever channels are available, to promote this club and encourage owners to reinstate these loved Lambretta's, if there buried in garages or sheds, dust them down, rebuild them and join other passionate and enthusiastic members within the club.
As a club we have been featured in Scootering magazine with a major photo shoot of members who attended the IOW in 2013, where we were invited by the organisers to put on a club display, pictures can be found in our photo galleries, hence we were voted best club display. since then the club has grown from strength to strength winning best club at several events since, again putting on a display of Lambretta Choppers at the IOW in 2016 and 2017 both occasions winning best club display.
As a member you have the opportunity to purchase club merchandise, we do not discriminate if you own a custom or rat chop, our members own top custom chops, to the matt blackers, we love them all because we look closer than the average Joe and our members can be very defensive yet diplomatic when it comes to the purist. Currently there are no joining or membership fees, if it's a full Lambretta chop we encourage you to apply for membership of a club of like minded true Lambretta Chopper enthusiasts all over the world, who can provide advice, may even provide assistance if required, and ultimately could get that part you require at a discounted price.
We have a members Facebook group, however this group is not in the public domain, FB account holders will be automatically added to the group once membership has been approved, where you can enjoy the banter with other fellow face bookers. Not all our members are on Facebook and we keep in contact via other channels, so this is not a requirement of membership, You can also follow the group on twitter @ #lambrettachop where we post anything that may be of interest to the club membership or non members that follow the club and are interested to hear about our current status , we also have a FB like page which is the public face on FB for the LCOC which we regularly update with comments and pics, venture over to our gallery pages for a preview of some of the venues we have attended en mass, our FB public page is also linked to twitter, we also have a YouTube channel where we post videos, this can be found on the links page or visit or video page. check out "Instagram" Lambretta Chopper Owners Club" where we continually update with Photos. As a member you are encouraged to provide original pictures so we can use them on the site gallery and the like page, details will be provided how this can be achieved once membership is approved.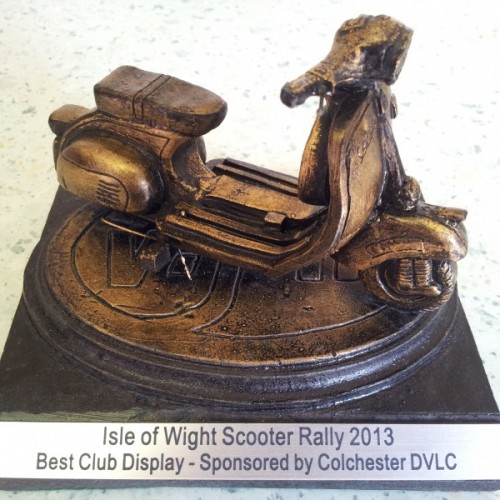 Before applying for membership of the LCOC,  and to be considered you must own a Lambretta chopper, this must also be powered by a Lambretta engine, we will as part of the membership application ask you to initially prove the Scooter is indeed a Lambretta, and we will also request a photo of your Chop, unlike the comedy Lambretta Chopper Clubs we encourage those that wish to apply who may be in build or fabrication, however the members also like to see updates, this gives you positive feedback and many members who have built their own chops can provide advice if needed, due to the large membership of Lambretta Chopper owners, we are well aware of most projects and ownership. so please do not attempt to provide evidence that is not your own. if this criteria can be met we can only encourage you to make an application. Unlike the Lambretta Chopper comedy clubs you will be disappointed if you apply for membership that does not meet the above criteria, so no Autos or vesbrettas. we leave that for the comedy brigade.
Voted Best Club
IOW 2021
Oddballs 2019
Oddballs 2018
IOW 2017
Oddballs 2017
IOW 2016
Oddballs 2016
Oddballs 2015
BWM 2014
IOW 2013